For years, "Sports Spotlight" was captivated the city of Boston, as legendary Boston sportscaster Bob Lobel would highlight bloopers and blunders from the world of sports on WBZ-TV. In addition, Bob would also poke fun of at himself and fellow WBZ reporters,

Several years ago I had the opportunity to meet Bob and I even had the chance to help out with his show "Sports Legends of New England."
Powered by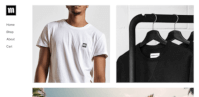 Create your own unique website with customizable templates.